Client Portal
Boost Your Patient or Client Engagement
Patients can pre-register and check-in anytime, anywhere from their mobile device with no staff contact.
Staying connected with clients prevents roadblocks that could slow your practice and your revenue – down. Prevent communication breakdowns with clients. With secure messaging, point and click scheduling, and simplified billing, you'll make sure your clients and your practice stay on track.
Patient Engagement and ROI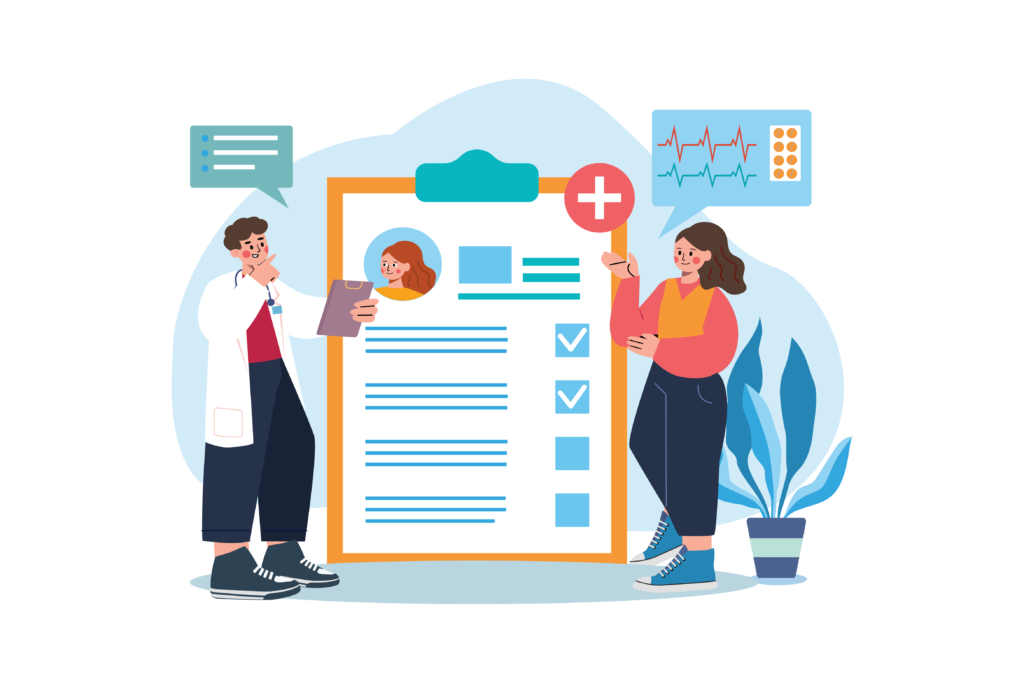 Portal Features:-
APPOINTMENT MANAGEMENT
Schedule an appointment for specific appointment type, visit reason and the appointment duration.
Choose how and when you want to get notified about your upcoming appointment - Email/SMS/Call.
View the list of upcoming appointments to avoid any confusions with the provider. Also view the past appointment details for any specific information.
PRESCRIPTIONS MANAGEMENT
Ordering your prescription refill has never been this easy before!
Save time and enjoy convenient prescription refills and transfer options from the portal.
Take a stock of the prescriptions suggested by the provider. Need a refill? Choose the medication, select the pharmacy and send a refill request.
PAY BILLS
Easily pay your bills for office visits from the client portal.
Had an office visit with the provider? Watch out for the invoice on the Pay Bills screen. Select the invoice and pay your charges.
Receive a handy copy of your medical bill with the charge details.
HEALTH RECORDS MANAGEMENT
Patients can access their medical health records and get more involved in care with their provider.
Quickly upload any files from your previous providers and securely send them over to your practice.
Get a snapshot view of patient health issues, begin date and the status of each issue.
View your vital signs information like blood pressure, height, weight and other medical details.
View your entire health and care information in the form of a detailed report. Download your compiled CCR/CCD documents to ensure persistent care.
Get the list of your immunization records with vaccine details, date/quantity and completion status.
Get notified when you receive lab test results. View the result details and the test status in the portal.
Get information about your allergies, date when it was recorded and the current status of the allergy.